37: Beth Clifford | International Real Estate Developer
Released Jun 26, 2015
International Real Estate Developer Beth Clifford describes the dynamics of new U.S. real estate development. She also touches on the opportunity in the Central American nation of Belize. Listen to this week's show and learn:
01:29 The U.S. population increases by 2+ million annually, and they all need a place to live. This naturally increases demand for real estate.
08:44 Thinking and acting big.
11:33 Why develop a new piece of land rather than just buy an existing building?
13:40 New development = better returns, higher risk.
18:00 Successful developers use design that fits the latest lifestyle trends.
22:40 How to forge relationships so that local government officials will support your new development.
26:27 The financing and funding climate for real estate development today.
33:24 Strong development sectors for investors include residential, medical-office, and travel & leisure.
36:04 New industries like AirBnB, Uber, and autonomous cars influence real estate development trends.
40:26 More Americans are retiring outside the United States. Beth is developing a resort-village in Ambergris Caye, Belize to help serve this need.
Resources mentioned: MahoganyBayVillage.com WeWork.com Zero To One book by Peter Thiel InternationalCoffeeFarms.com (ICFC) One qualifies for the ICFC $1,000 discount per coffee parcel by submitting paperwork to ICFC by July 31, 2015. An additional 30 days is allowed to fund. New! Check out the beta version site at GetRichEducation.com Download the GRE Android App at Google Play and keep the GRE icon right on your phone's home screen! We would be grateful if you wrote a review! Here's how: iTunes, Stitcher, and Android.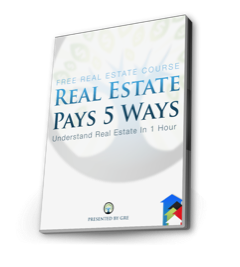 [et_bloom_inline optin_id=optin_18]