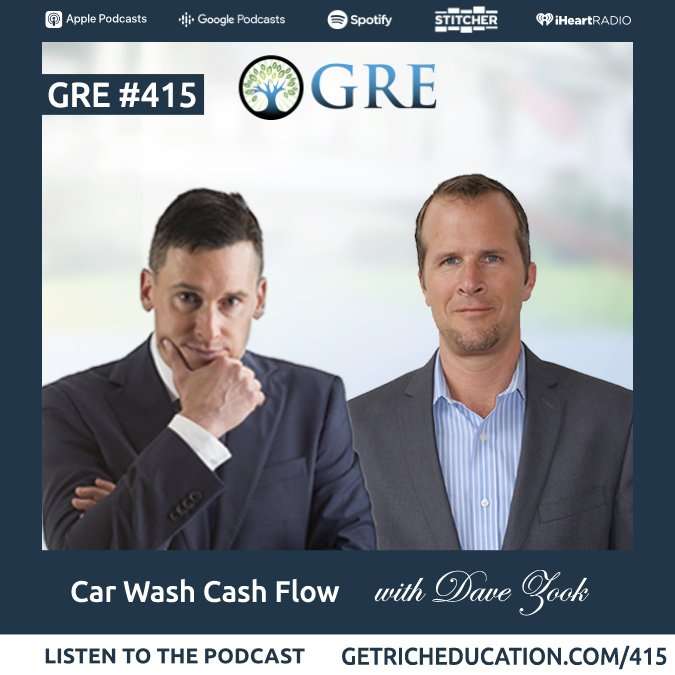 Car washes can be remarkably lucrative. This is enhanced with a franchise model and selling subscriptions to car wash customers.
"There is no other operation on a 1-acre site that can do 1 million to 2.5 million and sales and pocket half of that." -WSJ story
Like other real estate, a car wash location is vital.
Much like apartment buildings, car washes are valued based on their income stream amount.
You can participate yourself. Start here: https://gremarketplace.com/carwash. Must be accredited, minimum $100K investment.
Tommy's Car Wash is an innovative franchise. Customers use a mobile app.
Only Panera Bread and Chick-fil-A have higher sales revenue per location. (Wow!)
Car washes have high cash flow and tax efficiency.
Pro forma returns for individual investors like you have a 1.75x return on investment in up to five years and 100% bonus depreciation in year one. 
Learn more and get started at: https://gremarketplace.com/carwash
You're listening to the show that has created more financial freedom for busy people than nearly any show in the world.
Wealthy people's money either starts out or ends up in real estate. You need to become an investor, but you can't lose your time. Without being a landlord or flipper, you learn about strategic passive real estate investing to create generational wealth.
Become educated about real estate investing with GRE's 1-hour video course: Real Estate Pays 5 Ways.