When money supply is high, this lowers interest rates. I explain why.
Interest rates & inflation are positively correlated.
Interest rates are usually higher. This upside-down today. 
When interest rates rise, real estate prices rise too (Yes, not fall). Learn why.
Join me this Thursday, Sept. 30th, for a live Texas Properties webinar. Learn more here: www.GetRichEducation.com/Texas
Brien Lundin, organizer of the world's longest-running investment conference, joins me. It's the 47th Annual New Orleans Investment Conference. He's also editor of the Gold Newsletter.
I will attend the event in-person.
Meet me Oct. 19th to 22nd. Sign up here: New Orleans Investment Conference.
Brien does not believe interest rates will rise appreciably anytime soon, nor will the Fed taper. He feels that this will be good for real estate.
The Fed must continue with massive currency creation.
Like many, Brien feels that inflation is not transitory.
Why isn't the gold price higher than $1,700 – $1,900 per ounce?
Brien likes owning physical bullion. He thinks that crypto is worthwhile.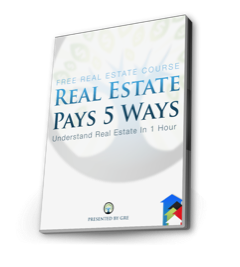 [et_bloom_inline optin_id=optin_18]