268: How To Double Your Real Estate Return (BRRRR)
Rent amounts are more stable than real estate prices.
The rent amount you can charge is based on incomes in an area.
In real estate: rents behave rigidly; prices are more elastic. 
Employment sectors dictate what type of worker buys and what type rents.
Mortgage loan qualification is difficult; I'm qualifying myself. This is inconvenient, but it means borrowers are solvent. 
This creates a barrier to entry and stabilizes prices. Tips:
Be organized.
Buy multiple properties from the same provider at the same time, if possible.
Use the same mortgage company.
The BRRRR real estate investing strategy is: Buy – Renovate – Rent – Refinance – Repeat.
You can double or triple your cash-on-cash return with BRRRR.
Learn about Baltimore BRRRR and Philadelphia turnkey property at: www.GetRichEducation/Baltimore
Turnkey vs. BRRRR compared.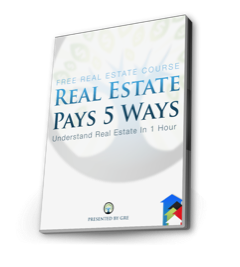 [et_bloom_inline optin_id=optin_18]