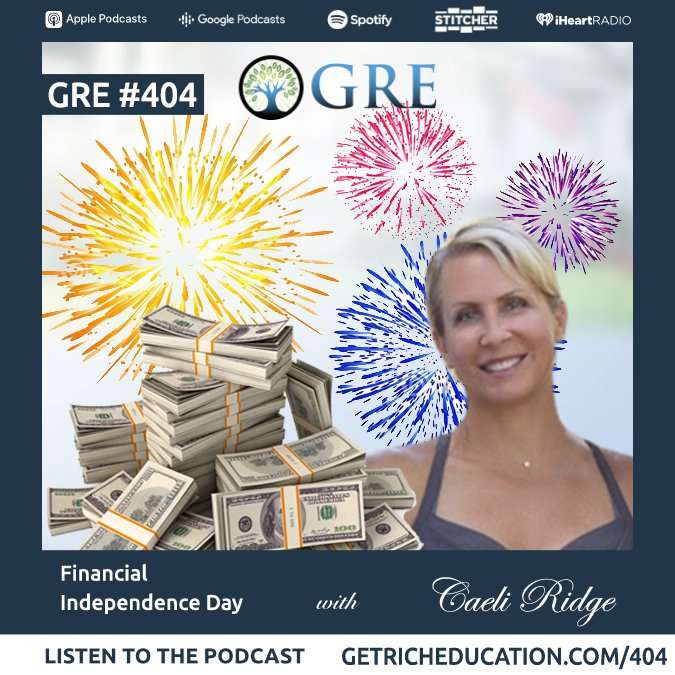 Your Financial Independence Day happens when your residual income stream amount exceeds your basic monthly expenses.
Rental demand is high for three big reasons: rates are rising, stringent mortgage qualification standards, housing undersupply.  
I answer three listener questions: Should I make a big down payment? Is borrowing at lower than inflation profitable? What about prepayment penalties?
Ridge Lending Group President Caeli Ridge joins us to discuss today's mortgage lending landscape.
Today, are ARMs beginning to make more sense than fixed-rate mortgages? We explore.
Learn about the cash-out refinance climate. Second mortgages on income properties are still limited.
Does it ever make sense to refinance to a higher mortgage interest rate? We discuss.
Caeli Ridge thinks mortgage rates will keep rising.
Get mortgage loans for investment property:
RidgeLendingGroup.com or call 855-74-RIDGE 
or e-mail: info@RidgeLendingGroup.com
Freddie Mac Includes On-Time Rent Payments Into Underwriting:
https://www.housingwire.com/articles/freddie-mac-to-include-on-time-rent-payments-into-underwriting/
Airbnb Enacts Permanent Party Bans:
https://www.cnbc.com/2022/06/28/airbnb-makes-its-party-ban-permanent.html
JWB's available Florida income property:
To learn more about eQRPs: text "GRE" to 307-213-3475 or:
By texting "GRE" to 307-213-3475 and opting in, you will receive periodic marketing messages from eQRP Co. Message & data rates may apply. Reply "STOP" to cancel.
Make passive income with apartment and other syndications:
Best Financial Education:
Get our free, wealth-building "Don't Quit Your Daydream Letter":
www.GetRichEducation.com/Letter
Our YouTube Channel:
www.youtube.com/c/GetRichEducation
Top Properties & Providers:
Follow us on Instagram:
Keith's personal Instagram:
You're listening to the show that has created more financial freedom for busy people than nearly any show in the world.
Wealthy people's money either starts out or ends up in real estate. You need to become an investor, but you can't lose your time. Without being a landlord or flipper, you learn about strategic passive real estate investing to create generational wealth.
Become educated about real estate investing with GRE's 1-hour video course: Real Estate Pays 5 Ways.