Has "debt-free" now become a poverty marker?
Debt is good when: 1) The interest rate is lower than inflation, and 2) When tenants pay your debt for you.
Get our free "Don't Quit Your Daydream" Letter at: www.getricheducation.com/letter
Home equity is: unsafe, illiquid, and its rate of return is always zero.
If you pay an extra $100 toward your mortgage principal, you just converted your cash flow to equity. That's the opposite of financial freedom.
Learn myriad reasons for removing equity from property: a litigious society, natural disasters, job loss, and more.
Paying down your low interest rate debt won't create wealth. But using debt to create residual income streams can.
More equity = more risk.
Why would you even want to be debt-free?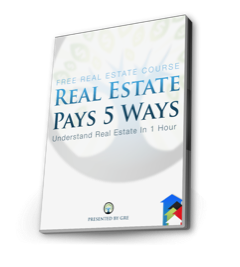 [et_bloom_inline optin_id=optin_18]