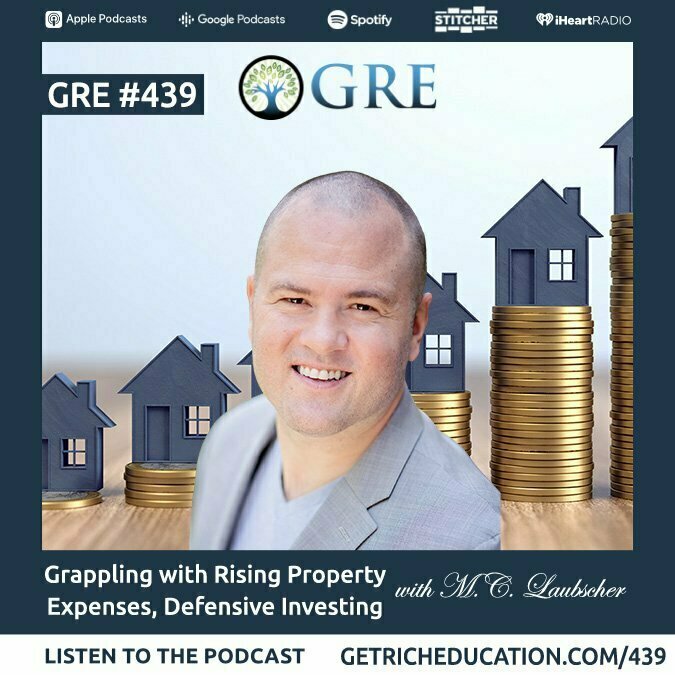 High inflation has a downside for real estate investors too.
Property insurance costs are up 17% year-over-year. Turnover costs have surged 15%. Utility costs up 10%, property taxes up 4%.
The obvious way to deal with higher property costs is to raise the rent. 
I see more lease agreements where tenants must pay for $200 worth of repairs per occurrence.
ChatGPT wrote real estate rap lyrics for me and even a podcast script. But I tell you why I won't use either one.
M.C. Laubscher, the Cashflow Ninja joins us. He tells us how to avoid big financial mistakes, earn tax-free returns with liquidity, and the defensive investing strategy mindset.
He tells us why future tax rates will probably be higher. High cash value life insurance can help, sometimes known as the "Infinite Banking Strategy". 
Learn why liquidity is so important for today's RE investor.
We discuss how much cash you should hold onto. Is 6 months' worth of expenses enough anymore?
Resources mentioned:
Show Notes:
Be your own bank:
Get mortgage loans for investment property:
RidgeLendingGroup.com or call 855-74-RIDGE 
or e-mail: info@RidgeLendingGroup.com
Memphis & Little Rock property that 
cash flows from Day One:
Find cash-flowing Jacksonville property at:
Will you leave a review for the show? I'd be grateful. Search "how to leave an Apple Podcasts review" 
Top Properties & Providers:
Best Financial Education:
Get our wealth-building newsletter free—text 'GRE' to 66866
Our YouTube Channel:
www.youtube.com/c/GetRichEducation
Follow us on Instagram:
Keith's personal Instagram:
You're listening to the show that has created more financial freedom for busy people than nearly any show in the world.
Wealthy people's money either starts out or ends up in real estate. You need to become an investor, but you can't lose your time. Without being a landlord or flipper, you learn about strategic passive real estate investing to create generational wealth.
Become educated about real estate investing with GRE's 1-hour video course: Real Estate Pays 5 Ways.