292: Interest Rates Hit All-Time Low, Drive An Oldsmobile In Winnipeg, CARES Act with Damion Lupo
Learn the history of interest rates, 1971-2020. Mortgage rates just hit all-time lows.
Tenants are generally reliably paying the rent during the pandemic. Why? Government pays their income; expenses are lower because they can't travel anywhere to spend. They have more to spend on the rent.
Unnecessary businesses are collapsing: spas, salons, theatres.
More than half of mall department stores could be closed by next year, like Macy's, JC Penney, Lord & Taylor.
If you don't have multiple income streams, the pandemic is harder on you.
Chase and Wells Fargo have shut off new HELOCs. Learn about first and second lien positions, subordination.
Will car sales tank? No.
I play three cornball TV commercial ads from the 1980s about interest rates – GMAC financing, a car dealer in Winnipeg, Manitoba.
Chicago is the rare world-class city where investor numbers make sense.
I provide street addresses of two available turnkey properties in NW Indiana (Chicagoland).
Damion Lupo joins us. With the CARES Act, you can access 401(k) funds more easily, and direct them into an eQRP.
eQRPs can invest in: real estate with or without debt, syndications, rentals, flips, domestic land, foreign land, mobile homes parks, precious metals, mortgage notes, oil & gas, private money lending, options, franchises and more.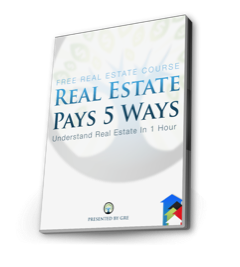 [et_bloom_inline optin_id=optin_18]