213: How Commercial Real Estate Investing Works
Your tenants are businesses, not families, in commercial RE. Tenant screening is different than residential. You must vet your applicant's industry viability and corporate finances. Leases often last 3 – 15 years in industrial, retail, office, and warehousing RE. Single-Tenant vs. Multi-Tenant Commercial differs in risk, lease duration, more. A "big name" tenant means you must accept a lower investor return. Find the sweet spot. Tom Wilson, Principal of Wilson Investment Properties and commercial RE expert, joins us. Tom tells us how commercial has higher cap rates than multifamily today. Two myths Tom & I dispel: retail is dying, America does not manufacture anymore. Terms discussed: triple net lease, anchor tenant, credit tenant, commercial depreciation, tenant improvements (T.I.). I discuss brick-and-mortar retail vs. e-commerce.
Want more wealth? 1) Grab my free newsletter at: GetRichEducation.com 2) For actionable turnkey real estate investing opportunities: GREturnkey.com 3) Read my new, best-selling book: GetRichEducation.com/Book Listen to this week's show and learn:
02:37 Why you must find a compatible mix of uses.
05:03 Why Tom transitioned from residential to commercial.
09:53 How commercial RE is different.
13:57 Commercial vs. residential lease duration.
15:40 Vetting commercial tenants.
18:10 Triple-net lease, anchor tenant, credit tenant.
21:45 Is retail dying?
26:24 Myth: America does not manufacture anymore.
29:40 Tenant improvements (TI).
33:12 Commercial financing.
34:50 Depreciation.
39:02 E-commerce vs. brick-and-mortar.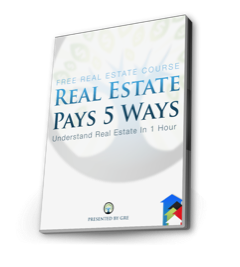 [et_bloom_inline optin_id=optin_18]