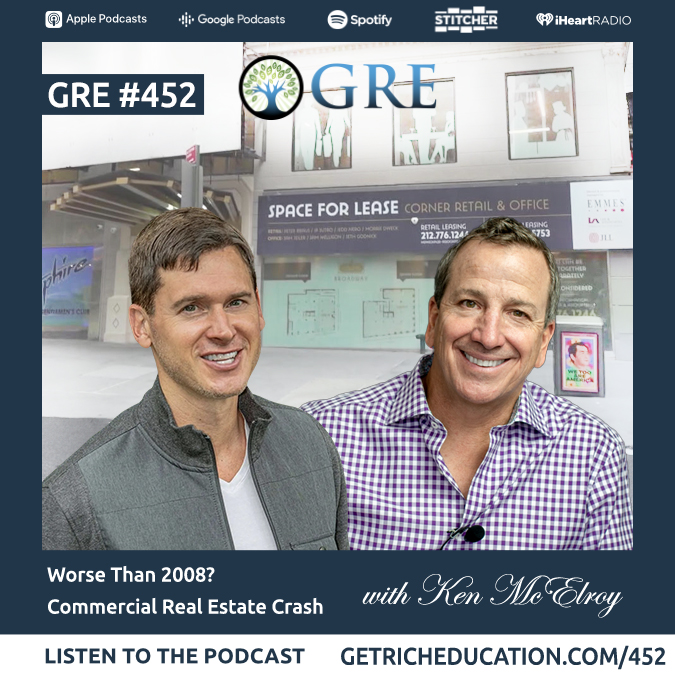 Keith Weinhold and Ken McElroy discuss the impact of rising mortgage rates on the commercial real estate market. 
They talk about the foreclosure of a Houston real estate investment firm, and the need for syndicators to anticipate changes in interest rates and have capital reserves in place. 
The speakers predict that high-rise commercial office buildings will be the first domino to fall in the commercial real estate market. 
They also discuss the potential fallout from the expiration of commercial debt and the upcoming Limitless Expo event in Scottsdale, Arizona.
You're listening to the show that has created more financial freedom for busy people than nearly any show in the world.
Wealthy people's money either starts out or ends up in real estate. You need to become an investor, but you can't lose your time. Without being a landlord or flipper, you learn about strategic passive real estate investing to create generational wealth.
Become educated about real estate investing with GRE's 1-hour video course: Real Estate Pays 5 Ways.