Your home is a liability, not an asset.
That's according to Robert Kiyosaki. This is because your home takes money out of your pocket every month. An asset puts money into your pocket. 
Today's guest, author and economist Daniel Amerman, has a different perspective. 
He states that forces like inflation and a mortgage (leverage) make your primary residence a strong investment vehicle.
Daniel's research shows that historically, homeowners nearly double their equity in three years, triple it in seven years, and quadruple it in ten years (80% LTV loan).
We discuss whether home price increases are derived from appreciation or inflation.
First, I remind you why financially-free beats debt-free. Convert equity to cash flow. Extra mortgage principal paydown does the opposite – it converts cash flow to equity.
Classically, on a balance sheet, your home is an asset.
Remember that a homeowner's return is not generated from equity. It is generated from the local housing market.
Hear my rant about how carpet beats hardwood floors.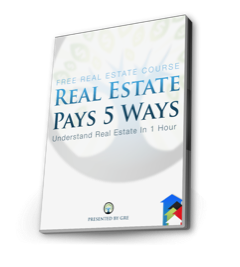 [et_bloom_inline optin_id=optin_18]