Even if you only had a minimal understanding of how to invest in real estate, you could still watch your property's value rise consistently while raising your tenant's rent.
But that's just the beginning.
I suspect that even billionaire real estate investors don't understand all the ways that they're paid.
In investing, a high return usually means high risk.
A 76% return seemingly entails Evel Knievel jumping the Grand Canyon on a motorcycle-level risk.
But it doesn't. Let's get there.
When you take out a loan for carefully-chosen income property, often, returns are high and risks are low because Real Estate Pays Five Ways™.
That was a new concept when I introduced it to the real estate world about seven years ago.
Here we go.
Let's add up your five rates of return here in 2022's market environment of: higher prices, higher rents, and higher interest rates.
We'll compile your total ROI on buying a $200K property.
Your down payment (20%) and closing costs (5%) total $50K.
This $50K is your "all-in" investment amount for, say, a yellow rental single-family home in Memphis, Tennessee.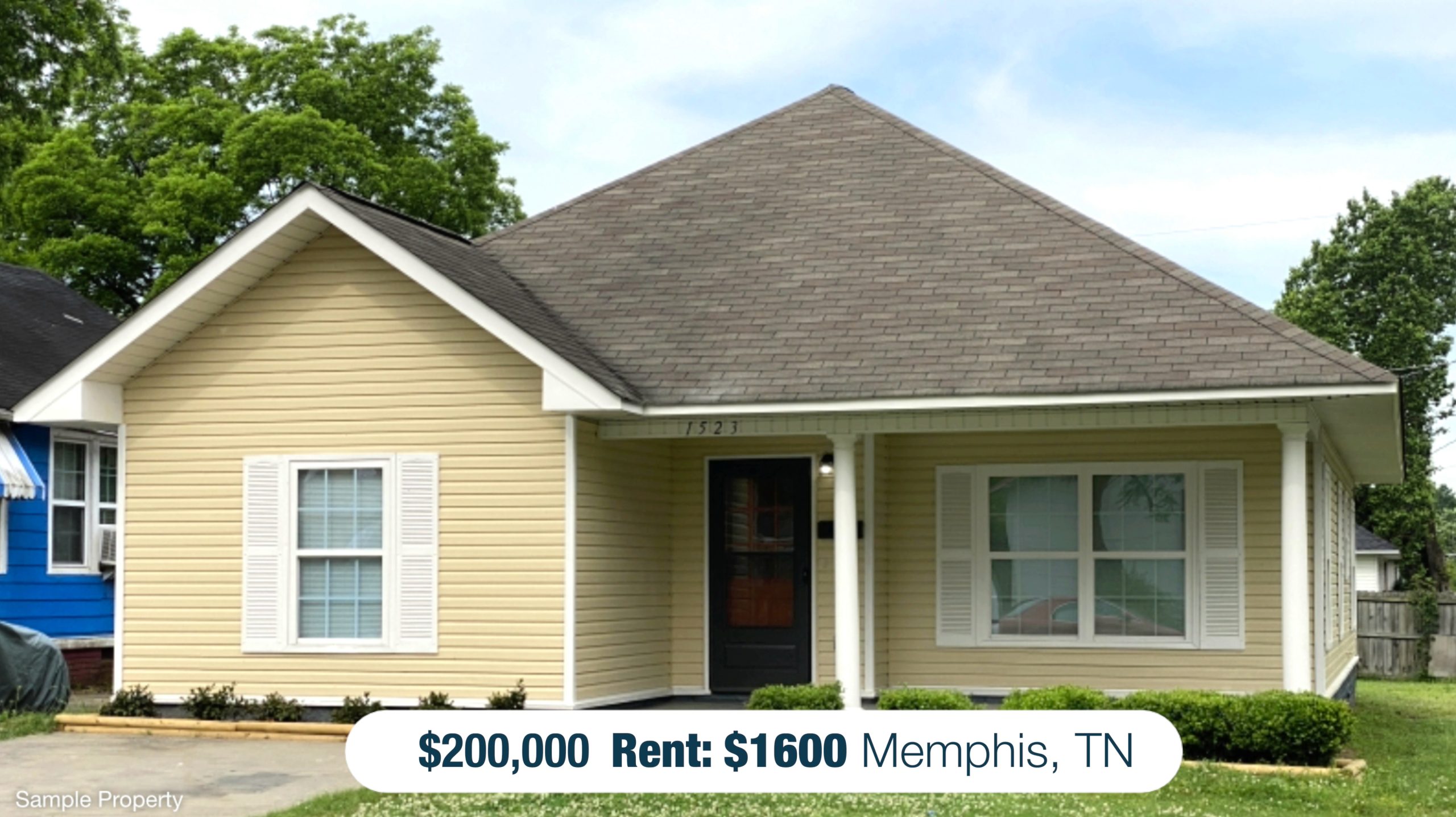 1 – Appreciation
It's slowing. With the 9%-10% appreciation that I expect this year, your $200K property appreciates to $220K.
This $20K gain is on your "skin in the game" of just $50K. That's an ROI of 40%.
How did it jump from 10% to 40%? You achieved a gain on both your money and the bank's money. That's leverage.
We'll add this 40% to the other four ways you're paid below.
2 – Cash Flow
Your rent income minus the mortgage and operating expenses might only be $100 per month today.
Hmmm. That's a small, uninspiring number. The reality is that in 2022, property prices have risen faster than rents.
Though rents are starting to catch up, we won't speculate on the future. This is still only $1,200 per year divided by your $50K investment. It's 2%.

3 – Return On Amortization (ROA)
On a rental purchase today, expect to pay about a 6.25% interest rate on the $150K borrowed for this property.
With a loan amortization table, your tenant pays down $1,752 of your principal annually on this yellow Memphis rental property. That's another 3%.

4 – Tax Benefits
This is detailed and nuanced. Let's generalize.
Tax depreciation, a lower rental income tax rate than your day job's tax rate, zero effective capital gains tax at sale time, and more… easily conspire for another return of 4%.
5 – Inflation-Profiting
Your $150K loan amount gets debased by 9% reported CPI inflation. It's simply easier to pay back over time as salaries, wages, rents, and prices spiral higher.
That's $13,500 divided by your $50K skin in the game for another return, 27%.
Conclusion
The five ways that you're paid provide a Total Return On Investment of 76%.
In this an embarrassment of riches?
A few years of this could have you wearing a Monopoly top hat and monocle while blowing smoke rings from your cigar.
But you wouldn't do that.
Here's what boggles the mind of laypeople—this 76% return is from simple buy-and-hold real estate investing and a professional property manager's expense factored in.
You avoid the calluses of a flipper and headaches of a landlord.
Note that if the property had zero appreciation, it's a 36% return.
Some people fret about recessions, Fed rate hikes, inflation, the weather, and the Red Sox. Winners avoid the noise, control what they can, and add properties.
You can simply copy me and do what I do.
Add income properties in national markets, leveraging all of my industry contacts at: GREmarketplace.com.
Thought getting your money to work for you creates wealth? It doesn't! That's a myth. My one-hour investing video course is now 100% free: Real Estate Pays 5 Ways. For a limited time, you can learn how wealth is really created, here.