The Genesis of GRE
by Keith Weinhold
In 2002, when it was time to purchase my first home, I transformed from a rent-paying tenant into a real estate investor with three rent incomes literally overnight. I didn't buy a traditional "home", I bought a four-plex building, living in one unit while renting out the other three. The dealing-with-tenants-reality soon ensued; I learned the hard knocks from the inside, by managing my own tenants for six years.
I owned that first four-plex for years, before ever learning terms like cash flow, cash-on-cash return, or equity. I made mistakes, like renting an apartment to two girls, just because they were pretty; and sympathizing with late-paying renters, but never getting paid.
When I learned about leverage and cash-out refinances, the light bulb illuminated. I realized that real estate pays five ways at the same time! No wonder it makes more ordinary people wealthy than anything else.
I acted upon this newly gained knowledge and my portfolio soon grew to include a second four-plex, a single family home, out-of-state turnkey properties, foreign agricultural land, ever-larger apartment buildings, and more. Today, I actively invest in income property in multiple states and internationally, from domestic apartment buildings to offshore coffee farms.
I soon found great joy relating my experiences to others, demonstrating that using fourth-grade math and providing responsible housing makes ordinary people wealthy. It starts with an abundance mentality.
Most investors focus on metrics like Cap Rate, Cash-On-Cash Return, and Internal Rate of Return. I'm a proponent that your most important measure of all is ROTI – your Return On Time Invested. 
Passive income creates freedom. To me, getting rich means more than having lots of real estate, cash flow, or money—no amount will make you happy—being financially-free means that you can finally be yourself, it also means giving generously to others. That's what I want, not material status symbols. 
Real estate is the fuel that generates financial freedom, freedom to enjoy the peace, love, happiness,  and free time that you ultimately want.  
My mindset and investing philosophy can be summarized by the quote:
"Don't live below your means.
Expand your means."
—Robert Kiyosaki
My wife and I spend 9 months per year home in beautiful and pristine Anchorage, Alaska and we travel the other months. We provide donations to various causes, especially physical fitness. I'm a regular guest on business shows, and a regular participant at national and international investing conferences. 
In 2013, I founded Get Rich Education, creating groundbreaking real estate investing podcasts, articles, videos, and newsletters. GRE is committed to real estate education and financial literacy. GRE's business principles are integrity and value-creation for all parties within "the sharing economy".
Get Rich Education focuses on smart buy-and-hold real estate investing because it's 99% passive. Flipping, wholesaling, and other real estate models can be profitable—but they're active jobs.
By 2014, GRE became one of America's top investing shows. The Get Rich Education podcast is released every week, with millions of downloads from 180+ nations. GRE provides education, inspiration and actionable content—various investing opportunities with reputable providers, offering exceptional value to GRE listeners.
GRE may receive referral fees for some investment opportunities presented on the show, all of which are personally chosen by Keith. They say, "Give a man a fish, feed him for a day, teach a man to fish, feed him for a lifetime." GRE does both.
I want to make people more successful than me, faster than me, that's why I created Get Rich Educaiton.
—Keith Weinhold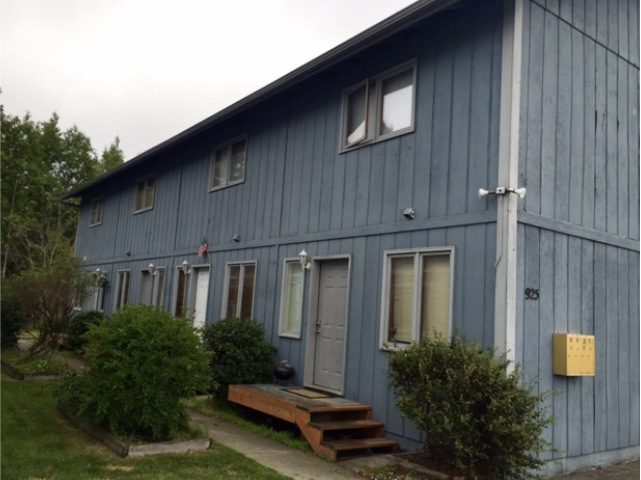 This is the first property I ever owned, a modest four-plex in Midtown, Anchorage, AK, a city of 300,000.
Back in 2002, I paid $295,000.

Cashier's check stub from my first four-plex purchase, – a 3.5% down payment, plus closing costs with an FHA loan.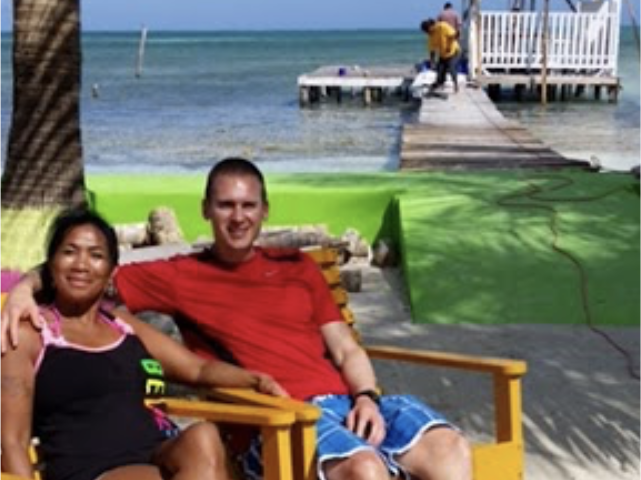 My wife, Rosanel and I enjoying some beach time in Caye Cauler, Belize.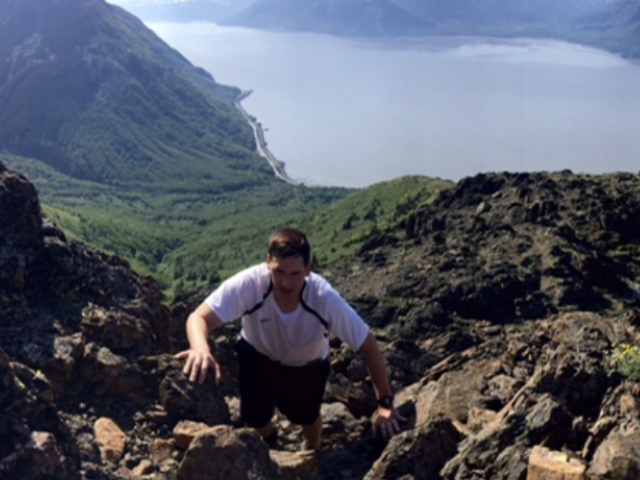 Real estate gives me the freedom for an active lifestyle. I love hiking the steep mountains outside of Anchorage.

Keith Weinhold
Keith hosts one of the top investing talk shows in America, Get Rich Education. Listen free on: Apple Podcasts | Spotify | Google Podcasts | iHeartRadio | Stitcher | Android App. Keith is the Founder of Get Rich Education, LLC, to teach others how to achieve wealth through investing and real estate.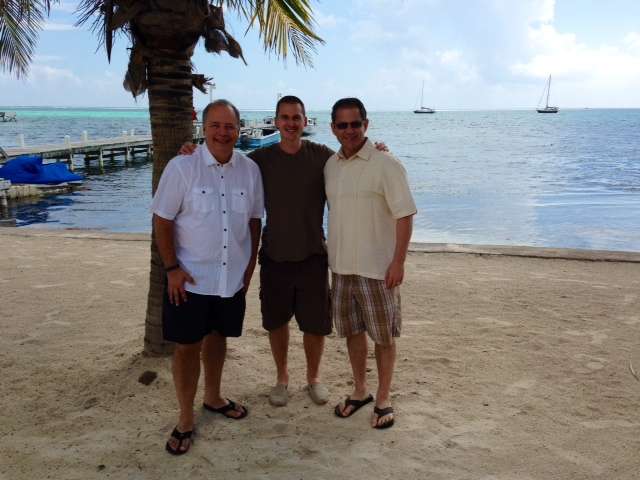 With The Real Estate Guys in Belize
Keith and "The Real Estate Guys" Robert Helms and Russell Gray in Ambergris Caye, Belize.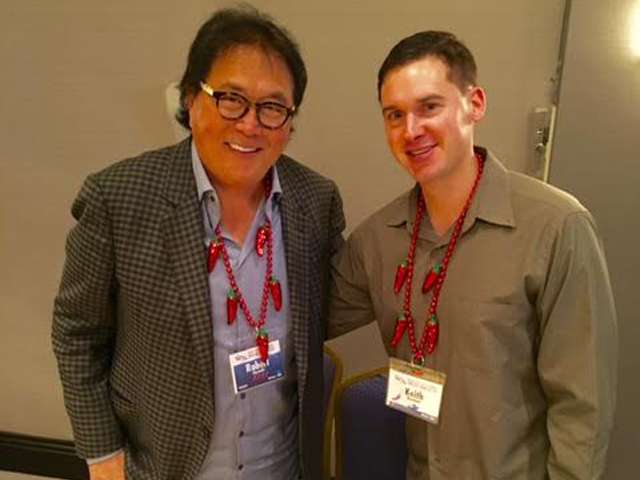 With Robert Kiyosaki in Miami
Keith and "Rich Dad, Poor Dad" author Robert Kiyosaki.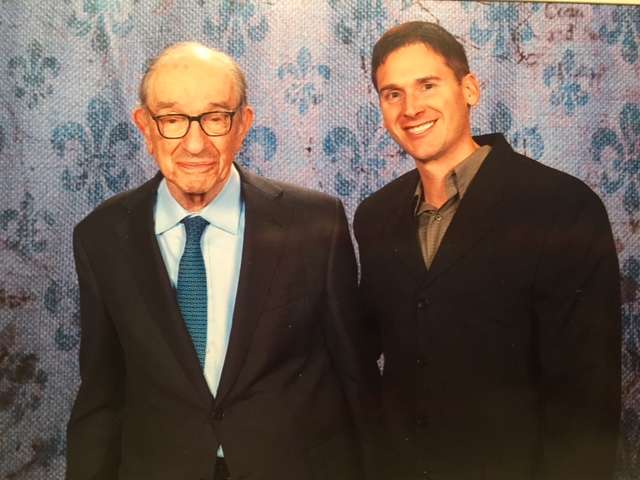 With Alan Greenspan in New Orleans
Keith and Former U.S. Federal Reserve Chairman Alan Greenspan in New Orleans.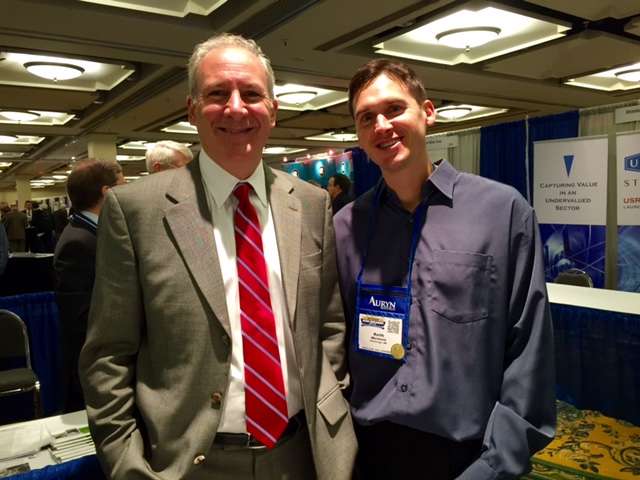 With Peter Schiff in New Orleans
Keith and Global Economist Peter Schiff at the New Orleans Investment Conference.