[et_bloom_inline optin_id="optin_8″]
Yes, we're truly giving this book away for free. Submit your email, and we'll send it. Simple.
Free E-Book.
7 Money Myths That Are Killing Your Wealth Potential contains money secrets you can't believe you never knew in 84 concise pages. It finally clarifies how real estate creates financial freedom.
Free Letter.. Our weekly Don't Quit Your Daydream E-mail letter wires your mind for wealth. It helps you make money in your sleep and updates you on important real estate investing trends.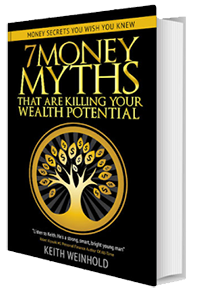 #1 International Bestseller
Submit Your Email & Get The Free Book
You will also be added to a mailing list where you will receive the top wealth-building tips and resources from Get Rich Education.
[et_bloom_inline optin_id="optin_8″]
THE RUB
In this book, we'll expand your mindset & tell you simply & in plain English exactly how real estate has made more ordinary people wealthy than any other investment vehicle.
THE REVIEWS
★★★★★
"Don't follow money. Make money follow you with Get Rich Education."
– John Lee Dumas, Host, EO Fire
★★★★★
"First off I want to thank you. You've opened my eyes and made me realize that there is more to life than what I first thought possible. From the initial process of becoming a police officer, the city highly suggests that you get a 401(k) and put money into it every paycheck. I began doing exactly that from the young age of 22. By that time there were already 33 podcasts that you had aired. Over the course of the next few weeks, I was hooked and could not stop listening to your brilliant words of wisdom. I immediately stopped contributing to my 401(k) and decided to start focusing on passive income via real estate. This has increased my income, unlike a 401(k) which decreased my income."
– Phoenix O' Rourke, Listener, San Mateo, CA